We often think about how stress affects us in our personal lives, but tend to ignore the background pressure we feel at work. With such a significant proportion of our time spent in the office, it's easy to see how stress can build during busy periods and it can be hard to wind down when it's all done. All too often, we write this off as "part of the job," and put our own personal wellbeing to one side.
As a growing trend in the UK, more and more people are suffering from work-related stress to the point that it's making them unwell. According to HSE (Heath and Safety Executive), in 2016/17 over 520,000 people in the UK reported that they had experienced work-related illness caused by undue stress – accounting for nearly 40% of all work-related health issues.1
Luckily, there is an increasing shift towards employers improving their team's work-related health. Some are weird, and whacky, some insightful and thought-provoking. As a healthcare marketing company, we thought we'd share some of our favourite corporate initiatives being used by companies to boost the team spirit, and have some fun along the way.
1. Starting conversations
Creating a supportive working culture often starts with a conversation. Understanding that every team member has their own personal needs can help to create a more considerate environment, and helps employees to find important common ground. We love initiatives such as the Barclays 'This is Me' campaign, which offers a platform for employees to speak out about their own personal experiences of mental health, and breaks down barriers for more frank conversations in the workplace.2
2. Mentorship and life coaching
Supporting the team members with their professional and personal progression is a great way to create an office inspired for greatness. Having an impartial ear either inside or outside the office, can help staff to offload stress and develop a cohesive action plan during busy periods. Project management gurus, Asana, offer external mentorship and life coaching as part their employee benefits package, including an all-star list of coaches, ready to help with any issue – from improving interpersonal relationships to hands-on professional mentorship.3
3. Access to wellness facilities

What better way to burn off steam after a hectic day than hitting the gym? Many companies now offer complimentary or subsidised gym memberships to their employees, to help them keep physically and mentally healthy outside of the office. Companies like Soho-based Qubit have even built their own 'wellness room' on site, where staff can enjoy meditation and yoga classes for a full de-stress during their down time.4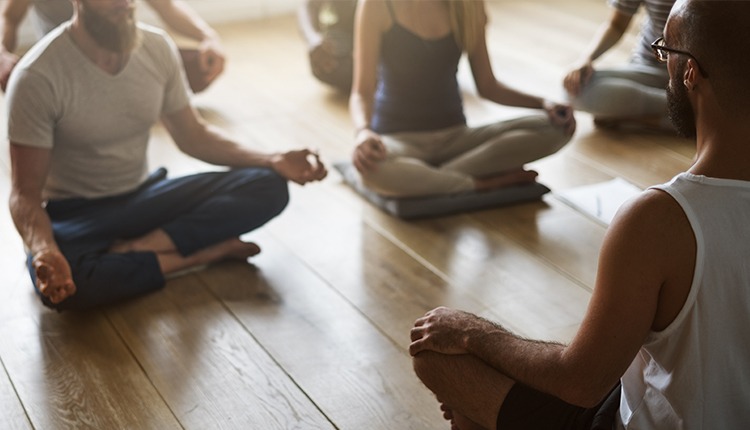 4. Paid leave for volunteering

Giving back to others not only helps out the local community – it also feels really good. According to the Mental Health Foundation, altruism can have a profound effect on our own mental and physical wellbeing.5 That's why companies such as finance and accountancy firm Sage, offer their employees five paid days to volunteer at a place of their choosing.6 We suspect that feel-good factor is infectious!
5. Making the most of their downtime

Getting a work-life balance can be tricky – that's why some start-ups such as Global App Testing have a team bucket list, for employees to get the most out of their down time. Every month the company sponsors one bucket list activity for its staff, which has included skiing lessons, go kart racing and even a trip to the Globe Theatre in London!7
6. Pets in the office

Having a pet around the office sounds like a welcome distraction for the whole team, and has been shown to reduce anxiety and boost productivity in the team. Some business have even gone so far as to offer their furry companions official positions within the company, such as Dexter, the canine Chief Happiness Officer at London-based Perkbox.8 So when are we getting ours?
7. Unlimited leave and flexible working hours

Giving the team autonomy over their work schedule, helps them to manage their own time and achieve that all-important work-life balance. Even smaller businesses are taking the initiative, such as e-Commerce firm Visualsoft, who allow their employees to take unlimited paid leave, and insist that everyone takes a minimum allowance, so that everyone remains rested.8
8. Personal concierge service

We've all had those busy moments at work where we can visualise the mounting list of chores at home. Recognising that long hours in the office not only affect our working lives, but also are home lives, has spurred some clever initiatives to reduce team members' stress. The New Jersey branch of Johnson & Johnson offers its own concierge service to its workforce, so that they can get their chores done, even on frantic days. From everything from returning library books to picking up dry cleaning, that's another weight off the mind.9
Do you know any stand-out initiatives that companies use to keep their employees happy? The weirder, the better! Why not visit Ed Hudson's LinkedIn and let us know?
SOURCES