2015 was another record year for acquisitions in the medtech world, topping $724bn (according to JP Morgan) with several deals of over £1bn in value. As a specialist healthcare marketing agency we like to keep an eye on the key movers and shakers, so let's take a look at the big deals in 2016.
This included the largest deal in the sector's history: Medtronic's $49.9bn purchase of Covidien. And that wasn't all for Medtronic, with another 11 purchases including the $255m RF surgical systems – bringing RFID tagging into their portfolio. They're also investing heavily in in-house R&D to make the most of their newly-strengthened position – the biggest spender in fact.
Other notables who supercharged their market position through mega-acquisitions last year include the new Zimmer-Bionet, Becton Dickinson (who completed their acquisition of Carefusion), St Jude ($3.4bn Thoratec Corp Heart failure treatment device maker) and Cardinal Health who acquired coronary specialist Cordis for $1.9bn.
Early 2016 moves
We've already seen some major deals this year too, such as Abbott's $5.8bn purchase of Alere, in a bid to boost its diagnostics division. We may expect to see even more aggressive growth from Abbott this year. We'll be looking out for growth in vascular healthcare marketing activity.
The first big deal of the year was Thermo Fisher scientific instruments, who bought the Affymetrix genetic analysis business for $1.3bn. Also notable is Stryker's $2.75bn acquisition of Sage health-care treatment products for hospitals. This has put pay, at least temporarily, to those on-going, oft-denied rumours about Stryker aiming for Smith & Nephew (whose stock fell 3% on this news).
Who's next – perhaps Siemens Healthcare?
Last week CEO Bernd Montag said "….we are definitely hungry" – perhaps not surprising, given the pressures on the division highlighted by recent cost cutting – including cross-company layoffs of 7,000. Although he went on to say this was "not for the sake of growth …. but when it fits to the strategy we have laid out….a means to an end".
It's easy to see the attraction of this market for investors and corporate deal-makers
Having gone from almost flat lining in 2013, according to Evaluate Group, it's likely to reach $477.5bn by 2020, which is 4.1% growth p/a. So catching up with pharma – and by many accounts medtech has yet to reach its critical mass.
Many commentators have predicted that such mega-mergers are the way forward – only scale will win out. The theory goes that the market is becoming increasingly influenced by the politics around healthcare reform (Obamacare and the NHS, for example). It's all about mass scale and cost efficiencies – corporates who can accommodate this will sew up the market.
The innovation explosion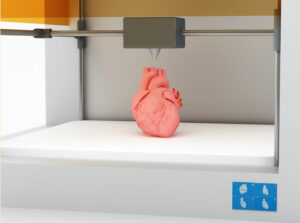 This growth is speeded on by the developments we're already seeing: Consumerization of the industry, government enthusiasm (such as increased FDA approvals in the US and the recent AAR review in the UK) and the promise of invention proliferation/applications for healthcare in areas such as biotech, robotics and 3D printing.
The evidence is there – in 2014, there were more medtech npatent applications (11,124 – which is 3.2% up on the previous year) than for any other type of technology, including digital communication, biotechnology and pharmaceuticals. In fact, arguably the sheer number of new developments is helping the floodgates to open: When organisations such as the FDA aren't fully up to speed with a process to define and evaluate rapidly-changing medtech invention; they're having to let more "get through".
The innovative path
Yet…. not all of the big players are buying their way to market share. For example, despite the rumours of a takeover by Stryker, which have persisted at least up until the Sage news last month; Smith and Nephew's Olivier Bohuon has been busy focusing the company on what they've always done well – woundcare. He's recognised that there's an opportunity to harness one of the prevailing trends in the market – more restorative, less intervention. Still plenty of opportunity for innovation, but deep, not broad (there's a reason why they were the only major medtech player on Forbes' list of the 100 most innovative companies in 2015).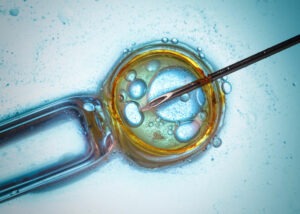 So whilst he's added to his financials with smaller purchases such as the miniminally-invasive sports specialist ArthroCare, regarding the Bionet Zimmers of the industry to succeed with their mega-acquisition strategy, he was a little scathing, "Will they grow their top line? I bet it doesn't work." partly because it's disruptive to staff.
And he's not alone – look at GSK too in the pharma space – and there's support from commentators such as Bain. They argue that "Depth, not breadth, is the key to success in medtech". Jack of all trades, master of none?
J&J are another case in point; despite having a huge cash balance (even after a larger than normal shareholder return) they're finding new ways of breaking innovative ground by focusing on non-traditional partnerships. With a similarly fresh approach, J&J are consciously encouraging entrepreneurial innovation with their investment and support programme for start ups; bringing their med-biz expertise to aid, invest and incubate those with fresh ideas; rather than just focus on internal R&D.
CEO Alex Gorsky said…
"History would show that value creation in large deals is much more challenging….Because we're more of an innovation-focused company, the ideal deal for us is early, great innovation, great science, then we scale it, versus going in and simply ripping out costs and trying to find other synergies."
Like Smith & Nephew, they're aiming for greater focus. In Jan they announced cuts of 3,000 jobs in their orthopaedics, surgery and cardiovascular units (4-6% of workforce) to save up to $1bn and target investment on innovations to drive certain divisions, such as artificial knees and devices for trauma.
Philips too: They're taking an alternative approach, working with groundbreakers such as MIT, Google and Amazon, to speed the path of ideas generated from academic thinkers and start-0ups.
The new medtech giants?
There has been scepticism in the ability of consumer electronics firms to march into the healthcare space with "wearable tech" solutions. Challenges have focused on lack of understanding about the approval and accreditation process for devices, as well as the nature of devices in the market so far – fitbits and so on – which seem to fit better with the needs and preferences of the healthy and young than those of the typical patient.
However, firms for whom "out of the box" thinking is second nature, such as Google, IBM and Apple, show no signs of giving up.
IBM's Watson is already starting to shake things up: With partners J&J and Medtronic, they've launched SleepHealth, the first ResearchKit app on the new Apple platform. One of the golden opportunities they've identified will be the ability to use big data in conjunction with tech to find lookalike examples "the 10 out of a million patients that are just like this patient…. because that then becomes a good basis for making predictions about how that patient is going to respond to…. treatment."
Google too have renewed vigour in the medtech space (as well as other health sectors), under the new umbrella of Alphabet; with acquisition, investment and partnership (such as with Novatis on contact lens technology to aid diabetics). Apparently not all medics are sceptical about these new entrants: Google, for example, have managed to attract some of the industry's top scientists with their recruitment drive – tempting them with the promise of money, resources and fascinating challenges.
From a healthcare marketing agency perspective, we think the path to 2020 looks very interesting indeed.